Fitting in with grown-ups – My summer internship at PEOPLE Magazine
Like all college students before me, I found myself feeling old this summer. It happened during the morning commute on my first day of work. Something about riding the subway alone screams adulthood. For the next 3 months, I was a marketing intern for PEOPLE magazine in NYC and suddenly, I had grown up.
This job was THE JOB. PEOPLE magazine has the largest audience of any American magazine and its ever-expanding online presence is off the charts. For a 21-year-old communications major, this was the dream. But let's be honest, I'm not Anna Wintour or Carrie Bradshaw…
So naturally, I felt very intimidated and out of my league.
For any other young professionals feeling lost and unprepared, here are some insider tips on how to make it in the adult world.
1. Confidence
Act like you belong because most likely, you do. You got the job, they gave you an ID badge and they're (hopefully) paying you to work there.
2. Keep it current
For my sanity and that of any communications professional, please read the news. It is essential, ESPECIALLY in this industry. More specifically, focus on the news that is most relevant to your work environment. PEOPLE's hottest topic of the summer was Meghan Markle. After copious research, I could tell you about her career, her family and where the Duchess of Sussex buys her denim jeans.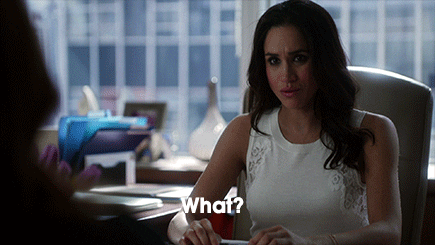 3. Be ready for the conversations you know are coming
All it takes is one well-informed sentence to make you standout. For example, this summer, I also worked for Entertainment Weekly (EW). EW was holding screenings for the new HBO show Sharp Objects. I knew this and I decided to read the book that the show is based on. While organizing the EW screenings, colleagues often asked me about the book. Newsflash: Reading is cool!
4. Sleep, sleep, sleep!
Working 9 to 5 is exhausting. One day, I fell asleep on the subway and woke up in an empty train yard in Newark, New Jersey (not kidding, this was terrifying). A lot of stupid mistakes can be avoided if you get a full night's rest.

Additional advice for commuters: set an alarm a couple minutes before you're supposed to arrive at your destination.
Towards the end of the internship, I realized I had become the professional individual that I wanted to be. Besides the fact that I was drinking a helluva lot more coffee and had a greater knowledge of the royal family, I gained real experience in marketing and public relations. I even pitched an idea for the 70th Annual Emmy's. Sometimes, growing up isn't the end of the world.
By the time I left PEOPLE, I was thinking…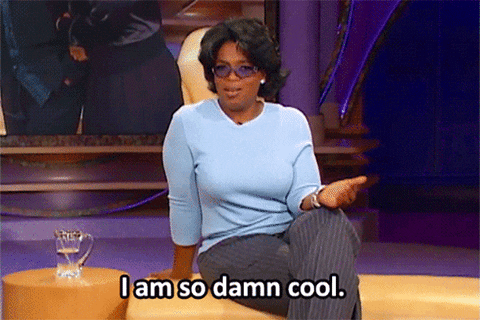 Charlie O'Brien is a Senior at The Ohio State University. She is majoring in Strategic Communications and minoring in Business and History with a focus on WWII studies. Charlie is an Account Associate for the PRactice and hopes to pursue a corporate career in integrated marketing communications.
Please reload
The PRacice Blog is a place for members to expand on their writing skills. Our blogs cover industry and lifestyle trends, campus news and a little bit of everything else.